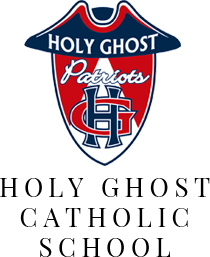 Student Council
Mission
Student Council is an organization that allows middle school (grades 5th through 8th) an opportunity to build and exercise their leadership abilities serving the school and community.
Vision
It allows for an environment to raise communications levels between students as well as between students and the administration of the school. The program is to stress responsibility, self-confidence, self-accomplishment, dedication, respect and integrity. The Student Council sponsors student events for the school, participates in charitable events, and supports personal as well as group service projects.
2022-2023 Student Council Officers
President: Charlee Raborn
Vice President Reese Whitaker
Secretary: Ryleigh Vutera
Parliamentarian: Isabella Smith
Historian: Olivia Ruiz

Treasurer: Jackson Osborne
Grade Level at Large
5th grade: Ellie Peterman
6th grade: Cadence Wall
Homeroom Representative: 8th-Luke Pegler-Bordelon

5th (5A) Mrs. Alexis Wallette: Blythe Mcelveen
5th (5B) Mrs. Emily Beauchamp: Charles Jernigan
7th Mrs. Chelsea Bourgeois - Olivia Ruiz
6th (6B) Ms. Heck- Alex Scott
Mrs. Dawson: Landon Demarco
General Members:

Keira Hengstler, Olivia Dries, Caroline Kincaid, Brady Ballay, Arjun Patel, Emery Tantillo, Hudson Tantillo, Parkeston Collette, Skylar Merchante, Lillian Williams, Brody Tompkins, Hayden Horzelski, Ava Phillips,
Jaida Spencer, Olivia Krause, Braxton Bagot, Garrett Gagliano, Porter Foster, Luke Harper, Zoey Jackson, Luke Ard,
Ella Galaforo, McKay Leyrer, Leah Ridgel, Jacob Horn, Nyla Scott, Owen Orlando, Ryleigh Fitzhugh.